Get 1 ON 1 Mentoring To Get Into Medicine
Get 1 on 1 mentoring to get into medical school
The FutureDoc 1 ON 1 Coaching Programme is the complete mentoring programme to coach you through the entire medicine application process. Get 1-ON-1 support through the entire journey to help you get into your first choice medical school.
Our Success Rate
Because of the nature of a programme like this, we've had incredible success by offering help with getting into medicine.
Our team of medicine application tutors have helped students get into the most competitive medical schools, including; University of Oxford, University of Cambridge, Imperial College London, University College London – UCL, King's College London – KCL, Queen Mary University of London – QMUL aka Barts and The London School of Medicine and Dentistry, University of Bristol, The University of Manchester, Cardiff University and many more…


Anyone applying to UK medicine with open eyes is smart enough to understand that nothing is guaranteed (and should be very skeptical about anyone who says otherwise).


However, with the right training, you can build an application that makes you 'so good they can't ignore you'.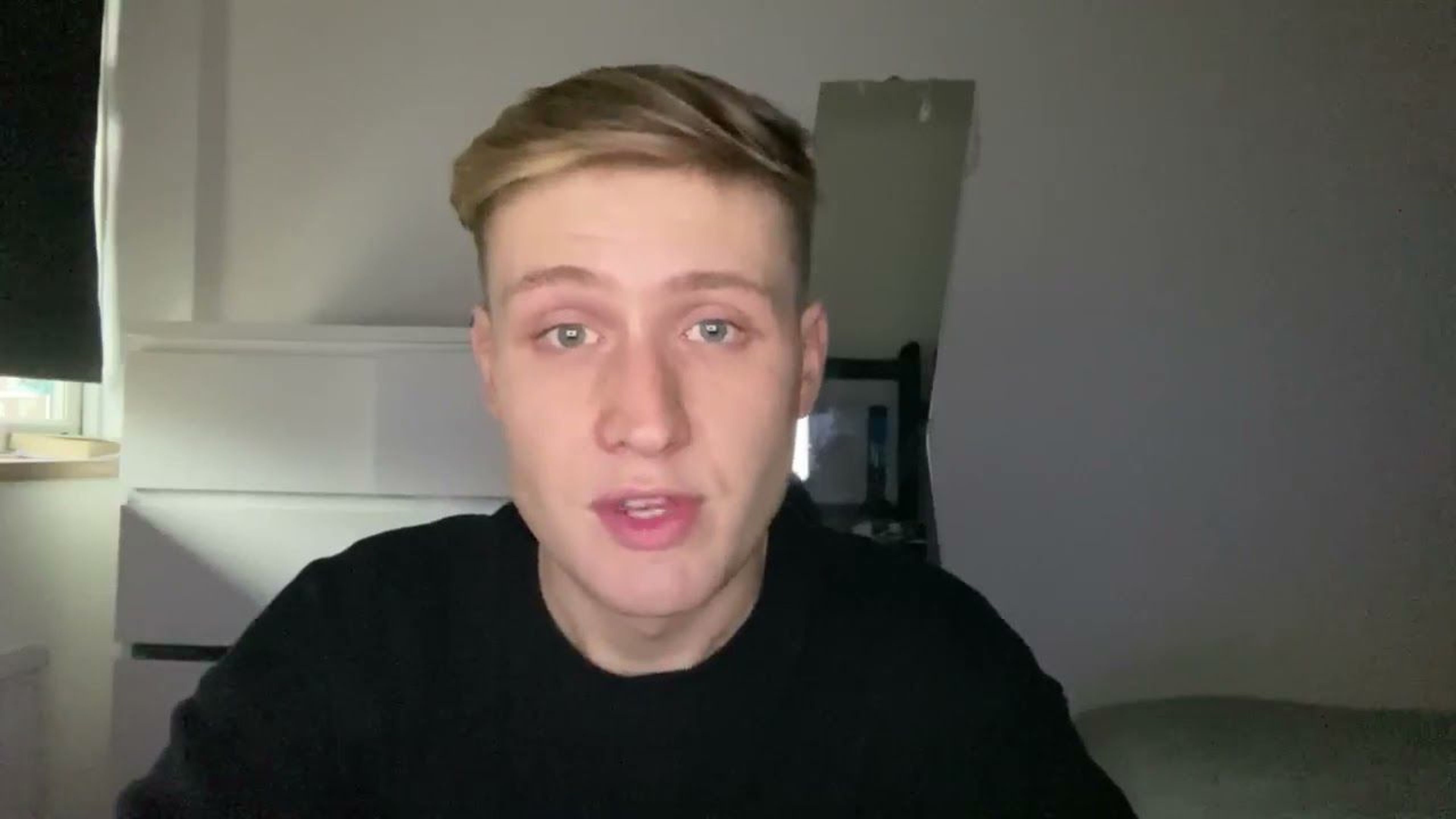 Lewis always wanted to go to Cambridge Medical School… Here's how he did it
More Testimonials
The Challenges Of Applying to UK Medical School
The fear of rejection
Will I meet the grade requirements
I'll let myself down at interview
Will I be able to afford the fees?
Can I cope with the pressure?
Worrying that 'I'm not the kind of person that medical schools will accept'
Often people don't know any doctors, or have any doctors in the family to help them.
My personal statement or interview technique will let me down
Achieving the high score required in the UCAT, BMAT & GAMSAT to be in with a chance to get into medical school
Having to settle for a different career path that ultimately isn't what I want, but is easier to achieve
Am I using the best resources?
Feeling unprepared, or worse, not realising how much work is required and where they need to focus their attention
Worrying that you will fail and have wasted a year of your life applying to then not get in
Not having good guidance
Will I make silly mistakes that I could've avoided by having the right kind of information?
Wondering whether you are good enough to warrant a place at a UK medical school.
A constant niggling doubt that I'm not good enough (you are 😊)
The feeling that you may lose the opportunity to become a doctor. 'Will this be my only chance ?'
Being intimidated by the competition or the competition ratios; especially if applying to UK medicine as an international or graduate student
I don't want to let myself down. I worry that I won't give a true representation of my abilities.
I know I will do well at interview but fear that I won't reach the cut-off score to show universities in person how good I actually am
**Some of these are legitimate fears, and rightly so. It's through our method of teaching (see below) that we tackle all of those fears, remove the mental blocks, and take action on the areas that we need to strengthen so that we turn these fears into your biggest assets.**
We've helped hundreds of students reach their dream of becoming a doctor, and we can do the same for you.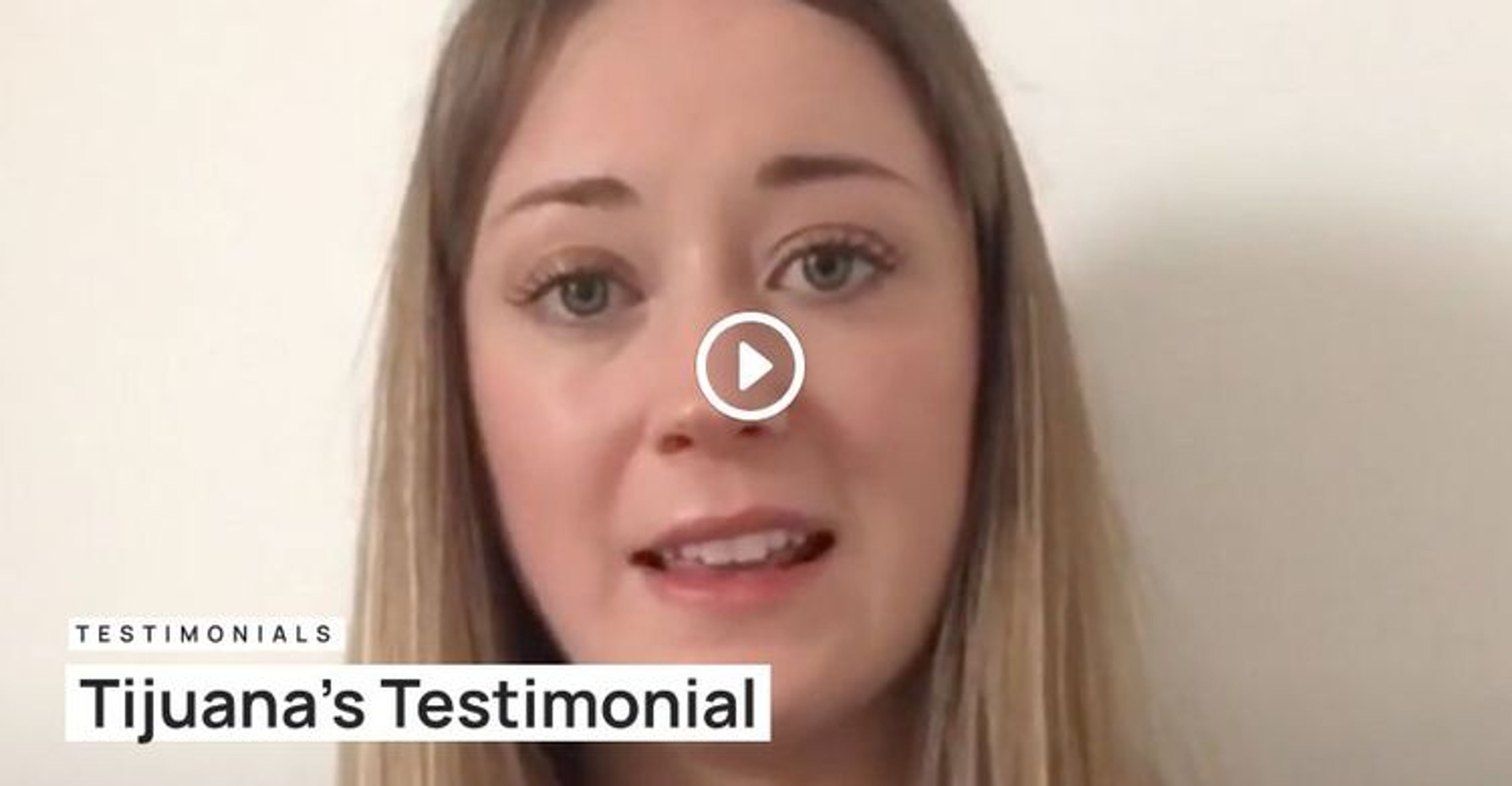 The secret to getting into UK Medical School
Over the last 10 years, we've learnt a lot about what makes a strong medical school application, what's likely to succeed and what areas need work.
We're always trying to work out what the secret sauce is. The truth… there is no secret. Applying to medical school is just a game, and we teach you how to play the game perfectly.
The reason we're so successful
The reason we have the success we do is mainly down to two things:
The method we teach (see further down for an explanation of how that works)

Student selection – ensuring we are taking on the right kind of students who will work together with us to succeed and maintain our reputation for success. That is why students wishing to partake in this programme are required to submit an application to be accepted onto the programme.
The secret to getting into UK Medical School
Although we significantly increase your chances of succeeding with your medical school application, and have demonstrated this with years of past success, we of course cannot guarantee your entry to medical school. (Be wary of anyone promising 'guaranteed entry').


We are here to make your application so strong that medical schools cannot ignore you. Nothing in life is guaranteed, but we can give you the best possible chance by training you to submit an application of the highest possible calibre.
The secret to getting into UK Medical School
These days no-one wants to take responsibility. No one wants to put their neck on the line to help someone. It's easy to make an online course and just leave people to their own devices.


It's easy to set up a YouTube channel and just give generic advice. There are very few people out there who are willing to take responsibility for someone and guide them through.


People who will take you under their wing and be accountable for your success. That is what our programme is here to do. To take responsibility for your future and master the medical school application process for you and with you.
""FutureDoc is organised so well. There is one fact you-tube videos and and the internet will not give you key information you need if you are applying for medicine or dentistry. If you are finding the application process so daunting or need any help I highly recommend you to contact the FutureDoc. The teachers are so friendly and interactive. The students are like community ,so save your self from uncertainty and struggle and join FutureDoc.""

Hibaq - International Applicant

""I have only been using the FutureDoc programme for a week or so, and am already finding it extremely helpful in organising my plan leading up to the application, especially with UCAT and BMAT, as these deadlines are very stressful and important. The resources provided explain each section of the application process in detail, and the tutoring sessions are extremely useful to answer any questions and to make you confident in your personal application and plan.""

Tabitha - Year 12, Chichester

""Best programme available in the UK ""

Tanjot – Year 13, Wolverhampton

""FutureDoc really gives you the support that you don't really have as a graduate student""

Aranija - GEM Applicant

""I'm really happy with my UCAT score of 2840 and a band 1 SJT. After my own hard work, I have Dr Ash and his team to thank. The Ace the UCAT course was really a one stop shop for all the techniques I could possibly need to know. The regular youtube uploads for fine tuning my exam technique were very helpful. I truly believe the SJT video I watched the night before my test really helped push me into that sweet band 1. Prior to watching it, I was consistently getting a band 2 and would never have thought of getting higher. My mentor has a wealth of experience reviewing Personal Statements and it's great to know it is one less thing to worry about after taking onboard their actionable advice.""

Umar - Year 12, Berkshire

""Futuredoc gives you very good support throughout you whole application journey, so they're advice is tailored to you and your independent journey. ""

Saja - Year 13, London

""I highly recommend the programme and to start as early as possible. It help you to have a step-by-step guide for your future career in medicine. It will help you to reduce your stress and anxiety and trust that you are in good hands.""

Gurleen - Year 12, Birmingham

""Excellent service. Dr. Ash is very knowledgeable and well informed. Very supportive and kind service.""

Sabah - Graduate Applicant

""A very thorough and reliable service that walks you through each step of the way. Their advice is backed by evidence and their courses allows for flexibility around your own schedule.""

Anonymous - Author not disclosed

""FutureDoc is the best mentor and guidance to help students to get into medical school. They help you to find your weak points, guide you to work on them and convert them into strength. I am really enjoying this journey with them.""

Iram - International Applicant

""I only got accepted onto the course a matter of days ago, and within those days ive been made to feel priority, having both the interview and long term strategy plan 48 hours apart. Truly can see the benefits even at the beginning and makes the idea of a daunting stressful time seem much easier and fun.""

Jasmin - GEM Applicant, Leeds

""As a FutureDoc student, I feel very well supported by the tutors and Dr. Hilton. The help and support provided has made the application process a lot smoother and I know that I can always reach out for help at any point.""

Tijuana - Year 12, Wiltshire

""I've found the 'deep-dive' series on the UCAT extremely useful. Even though I haven't been able to be present for all of them, I am always sure to watch the recordings because I know there is bound to be some golden nuggets of advice from Dr Hilton and his team of mentors.""

Umar A - Year 11, London

""Doctor Hilton and his team have created a fantastic platform for people from all different backgrounds and educations to help them achieve their dreams of becoming a doctor. He is able to help you push through your weaknesses and improve your strengths to give you the best shot at success.""

Josh - GEM Applicant, Bromley

""So far my experience with FutureDoc has been exceptional as every session is always informative and the resources provided are to the highest of standards.""

Kameron - Year 11, West Midlands

""FutureDoc is organised so well. There is one fact you-tube videos and and the internet will not give you key information you need if you are applying for medicine or dentistry. If you are finding the application process so daunting or need any help I highly recommend you to contact the FutureDoc. The teachers are so friendly and interactive. The students are like community ,so save your self from uncertainty and struggle and join FutureDoc.""

Hibaq - International Applicant

""I have only been using the FutureDoc programme for a week or so, and am already finding it extremely helpful in organising my plan leading up to the application, especially with UCAT and BMAT, as these deadlines are very stressful and important. The resources provided explain each section of the application process in detail, and the tutoring sessions are extremely useful to answer any questions and to make you confident in your personal application and plan.""

Tabitha - Year 12, Chichester
All Testimonials
Our Method
Our method is incredibly successful for three reasons:
1.
We are incredibly thorough – the first thing we do with the students that we accept onto the programme is sit down together to carry out a long STRATEGY CALL. This is where Dr Hilton will go through the entire application with you and dissect everything from; your grades; which medical school choices are the most tactical and likely to succeed for your situation; the key preparation steps we need to ensure success; making sure you have the right work experience (and arranging some if you don't); going through your personal statement; making sure you score highly in the UCAT, BMAT and/or GAMSAT; how you're going to perform well at interviews; EVERYTHING! By the end, we have a robust plan for how we're going to deliver your personalised medical school mentor programme.
2.
We're highly individual – once we've laid out the plan for how we're going to get you into your dream medical school, we match you with a tutor from a similar background to you (Undergrad/Postgrad, International/Domestic etc…) who is from your first choice medical school. e.g. if you are an international graduate student applying to Oxford, we will pair you with an international graduate student currently at Oxford. You can be guided by someone who has successfully done the exact same thing that you are trying to achieve. This way, we can give you an inside scoop on what is required to succeed with applying there. And with that, you get several sessions per month at the very least… see below for more details on this.
3.
We are extremely dedicated to doing whatever it takes to help you get in. When you join us, we make a commitment to giving you our absolute best to help you reach your goal. We realise that this is your future and don't take it lightly that you have trusted us with such an important task. We pride ourselves on delivering the support you need to help you get the result you want, and will do whatever we can to keep it that way. So if you're struggling with a certain aspect of your application, Dr Hilton is there to support you in whichever way you need to get you to meet the mark. He is so committed to his students that he has now gone part-time in his work as a doctor in order to devote more time to them.
Exponential growth
What people don't realise with the medical school application is that progress isn't necessarily linear. One experience will lead to another, which then leads to more opportunities for growth. Your application will then improve at an exponential rate.


So after a few months of us guiding you, your application will have transformed and reached a level you never thought possible. Students look back after a few months and can't believe the progress they have made under our guidance.


They are practically unrecognisable from the growth both they and their application have achieved. That is why we say that the sooner you start this process, the better. The more time we can spend helping you, the stronger we can make your application.
What else is included?
We offer at least four cycle-dependent teaching sessions per month. We're dedicated to giving you everything you need to succeed.
Other things you will benefit from include:



A 1 ON 1 tutor for the UCAT


Official UCAT talks


A 1 ON 1 tutor for the BMAT


Official BMAT talks


Tactical application lessons


Tactical university selection workshops


Personal statement workshops - where we go through how to write your personal statement together


Continuous individual personal statement reviews with your tutor


In-person mock interviews (and virtual for those who cannot travel)


International students applying to UK medicine: individual help from international tutors who have gone through the same application process you have


Individual graduate entry medicine help: you will get a GEM tutor to give you specific advice for how to succeed in this incredibly competitive area


Access to the community, where we share the most up-to-date information, so you can stay on top of the key information that will help you on your way to becoming a doctor.


Our amazing piece of technology, the medical school selection tool. First we ask some information specific to you, then help you pick the right medical school individually for you.


PDF's that condense down all the information from all the most important books into easy cheat-sheets for you to remember and implement


Help with the psychological side of things. It's not always easy. It's often stressful. We help you with the best success & productivity hacks to keep this process as calm, organised and stress-free as possible. We also work with you to plan your studies and how to manage them alongside your medical school application to ensure that you don't fall short in any important areas.


GAMSAT Sessions: These sessions are for Graduate Entry Medicine applicants. Currently, the available resources for this application pathway are quite limited. Therefore GEM students end up either not performing well in the GAMSAT or not sitting it at all, and cutting their application options in half. GEM is incredibly competitive, so leaving half of the university options out makes the job twice as difficult. In these sessions we teach you how to perform well in the GAMSAT, and reach a score that helps you stand out in this ultra-competitive branch of the medical school application.


Graduate Entry Medicine: We have hours of talks on how the graduate entry medicine application route differs. These include; common grad mistakes; common misconceptions about graduate students applying to undergraduate medicine; some less-known entry routes to medicine. We also tap into; what you need to do differently when applying at grad level to stand out; how to tailor your GEM application; which GEM universities to apply to; and how GEM interviews differ. See more details below…


We also have an online course for every aspect of the medical school application


Ace The UCAT Course: 20 hours of videos, 200 lessons and over 350 practice questions. People who've joined us after an unsuccessful attempt the previous year from this course alone have improved their scores from 2350 to 3000+


Ace The BMAT Course: Our BMAT course contains over 10 hours of video lessons, spread over 40 modules, as well as all of the material and possible questions from Sections 1, 2 & 3, plus 60+ walk-through questions, where we show you a technique guide for tackling each type of question. This is the material that all my Oxbridge tutors teach on my FutureDoc programme where we've helped many people score highly enough to get into the most competitive BMAT uni's. We've now combined all that knowledge into one place where you can have one comprehensive, easy-to-digest resource. That way you can improve quickly and reach the 12+ score required for London and Oxbridge Uni's.


Medical School Personal Statement Course: Write a medicine personal statement worthy of getting into medical school with our step-by-step how-to course. Learn how to write a personal statement for medicine or dentistry that not only gets you invited to interview, but guides the interview panel to make your interview questions plane sailing.


Panel & MMI Interview Success: Here, I share my experience from sitting on interview panels and a decade of helping students get over the final hurdle of the medical school journey. This course includes over 16 hours of video lessons spread across 120 modules, 60+ live mock interview scenarios with real students and explanations of what they did well/could improve, and 40+ explanations of how to answer the most common interview questions with model answers.


The A-Z Of How To Get Into UK Medical School: This course takes you on a step-by-step guide to teach you the formula of building a successful application. This is the course that I wish I had when I was applying. It tells you everything that you should be doing at each stage of the application, the most important steps to ensure you have taken and- most importantly- BIG MISTAKES to avoid.


International Students Applying To UK Medicine – we have a course specifically for internationals applying to UK medical school. See more details below…


How the programme came to be
This programme came about very organically, partly by chance, mainly by necessity. It began back in 2010 when Dr Ashley Hilton (a medical student at the time) was asked by his housemate Stephen- an international student- whether he would help his younger sister with her application to UK medical school.
As a favour he happily served as her medical application tutor. After he successfully gave her help with getting into medical school, she asked whether he could help two of her friends.
He then helped both of them, and again was successful with getting them in first time around. Then started the snowball effect of recommendations that escalated to the point where he had more students than he knew what to do with and accidentally had started a business!
Since then, it has continued to evolve and grow into the online platform that you see today.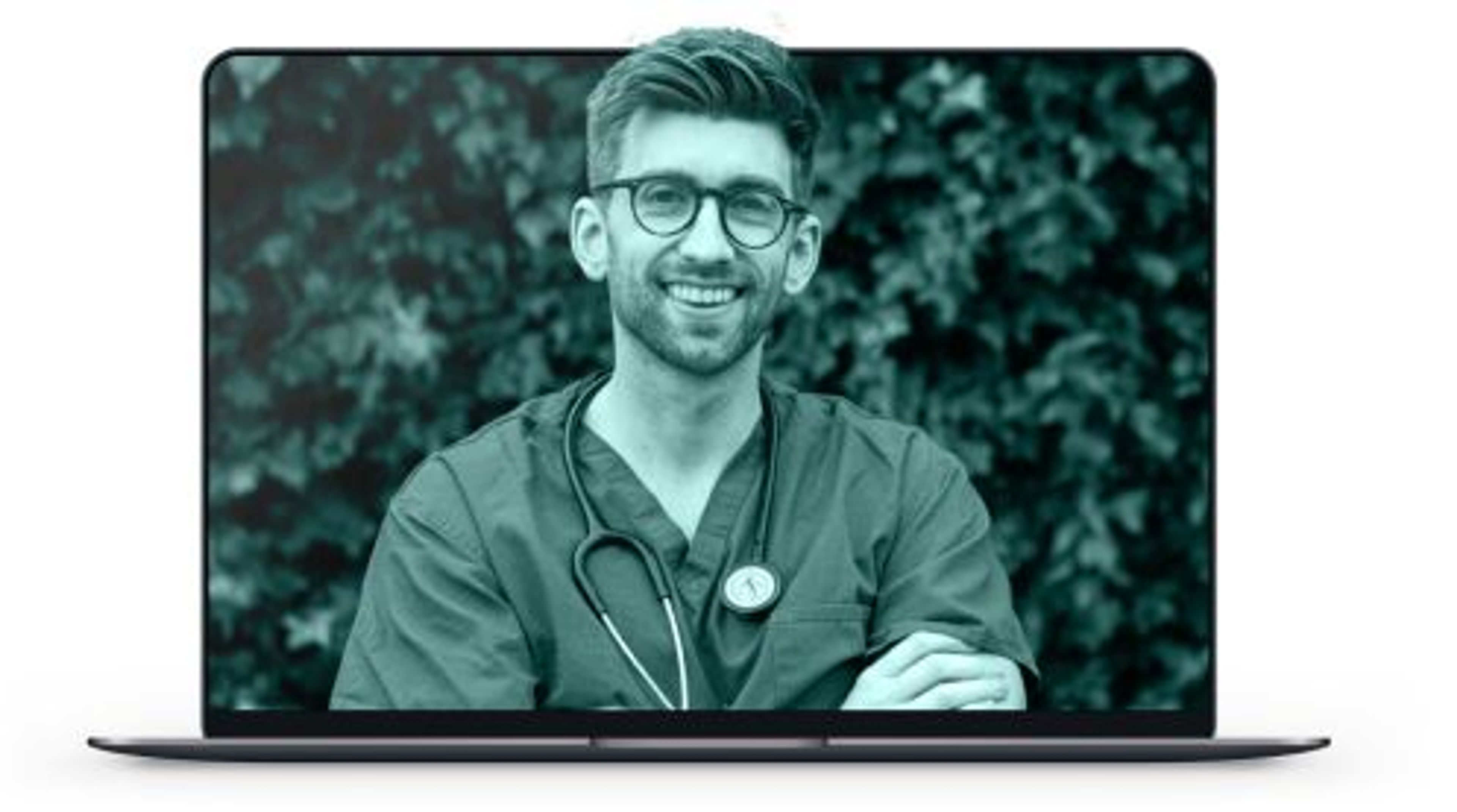 Graduate entry medicine help
Graduate medicine applicants usually have the toughest time when applying to medical school. Unlike undergrads, who get medical school help at college from careers advisors, grads are often left to work it out for themselves. Adding onto that, GEM courses are the most competitive of the bunch. FutureDoc has an entire branch dedicated specifically to helping graduate entry medicine application candidates complete their often long journey to medicine. All the advice out there is usually tailored to undergrad students. Grad applicants have developed a significant amount since then. Selectors want to see a much more accomplished set of experiences, and a more refined personal statement and delivery of answers at interview. But how do we do this, when all the advice out there is generic and aimed mainly at undergrad applicants? At FutureDoc we have graduate-specific workshops looking at all the parts of the GEM application that differ from the regular 5-year applications, including; how to choose the best GEM medical school; how to write a mature, sophisticated personal statement that shines
amongst other grad applicants; how to build an application that ticks all the boxes for grad; help with the GAMSAT; how to achieve the ridiculously high UCAT scores required for GEM; and how interviews differ for graduate entry medicine. Furthermore, grads often make the mistake of applying to undergrad courses, thinking that this will give them a better chance of getting in, but don't realise that this isn't quite how it works. Often GEM university selection is the key difference between success and failure at such a competitive level. We have entire workshops dedicated to selecting the best medical school choices for graduate applicants, and how to choose those that best suit your specific situation and give you the highest chance of success. You'll also get a dedicated graduate entry medicine tutor to give you 1 ON 1 support with the GEM application, and go through everything with you individually.
International applicants
International students are often the ones most in the dark about applying to medical school. Typically, there is about a 6% success rate for international students applying to UK medical school.
You Will Learn All The Important Ins And Outs About Applying Such As:
Choosing the best UK medical school for international students
Learning how to use the medical degree to work as a doctor back in your home country
What international grades count to apply to UK medical school
How to get the right VISA to study medicine in the UK
Getting funding for UK medical school as an international student
Getting the correct work experience when applying from abroad
How to get NHS work experience when living in a different country
How to write an international applicant personal statement for UK medicine, and present a convincing reason for why you want to come and study medicine in the UK
Scoring highly in the aptitude test, even if English isn't your first language
How to succeed at the international applicant medical school interviews
Learning how to thrive at a UK medical school
How to adapt to the UK's culture and lifestyle
Being the best doctor you can be
As well as many other important strategies needed to successfully get into a top UK medical school.
Repeat / resit medicine applicants
Often people come to us after having failed attempt(s) to get into medical school. We've had people come to us on their on their 4th attempt of applying to medical school and get in after going through the FutureDoc program. Frequently, they had previously made major mistakes that neither they nor their teachers had noticed. We've had really good success with students who come to us on their second, third or even fourth attempt at getting into medical school.
The first thing we do is go through the previous attempt(s) with a fine-toothed comb and work out exactly what didn't go our way last time before making a robust plan for how we'll make this attempt the one that finally gets us that long-awaited place at medical school.
Once students have their strategy call, they realise where they went wrong in the past. Once they have their eyes opened and carry out their plan under our guidance, they finally crack the code and make the changes they need to make this attempt the one that gets them over the line.
We also help with dentistry applications
You can read a little bit about Dr Hilton's story here. As you may well know, after getting into medical school he also got into one of the most competitive postgraduate medicine courses at the best dental school in the world, King's College London.
We also have a fantastic team of dental tutors that have given students help to get into graduate and undergraduate entry dentistry.
Here- just like for medicine- you can get a tutor to get into dentistry in the UK, and enjoy the same benefits we mentioned above as well as a dental school 1 ON 1 coach.
Frequently Asked Questions
To really make your application strong, and give you the best chance of success, we recommend that you join us a year before submitting your application. For example, if you were to start studying medicine at university in September 2024, you would submit your application in September 2023, hence we recommend that you join us from September 2022 and remain with us for around 18 months until you have completed your interviews and realised your final offers. This means the best time to start (for those currently studying) is as they are starting Year 12 of UK school or as they are about to start their penultimate year of university. If you are beyond this point, of course we can help, and have people joining us at all stages. However, if you want to make your application strong and truly give yourself the best chance of succeeding (and be eligible for the most competitive medical schools), then a year pre-submission is the optimal time to join.
Joining at this kind of time allows us to really focus on each aspect in turn and thoroughly prepare every element of the medical school application. The students who've done this are those who have scored highest in their UCAT, BMAT & GAMSAT, gained the most impressive experience, written the most outstanding personal statements and performe the best at interview. As with any endeavour, sustained time and effort leads to greater improvement and results.
Do my parents need to get involved?
Typically for our undergrad applicants, parents will pay for the course. However, we like to trust that our students wishing to become future doctors are mature enough to be able to take responsibility for their own studies on a programme like this. Of course, there are occasionally speed bumps along the way, and sometimes it's good to sit down with both student and parent(s) to talk through any issues and come up with solutions together. This is to ensure that we're all reading from the same page together and are working in concert to help you become a doctor.
How long should I join for?
The idea is that we take you on, build your application, and keep training you to perform at your highest level all the way until we get you your medical school offer. Once people join and see how much value we provide and just how much they improve with us, they stick with us throughout the entire process
Of course, nothing in life is guaranteed. Any intelligent person can understand that our past success does not guarantee anything for the future. Over the years we have proven that we know our stuff, and if the students we decide to take on go away and do the things that we recommend, they will raise their application to a high standard that gives them a very good chance of getting in. Although we are working WITH YOU, we can't do the work FOR YOU. We can't sit your exams for you, we can't attend your interviews for you. We are 100% here to support you, but there is an element that you are still going to have to do the hard work with us.
I firmly believe that if you want it enough and are willing to do the work, you can get there. Applying to medicine is just a case of playing a 'perfect game' with the application process, and we teach you how to play the game of applying.
Won't this get in the way of my studies?
The majority of our students are in the final year of their studies, whether this be a degree, their A-Levels or international equivalent. We understand that all of our work is pointless if you don't achieve the results you need to realise your offer. Your grades are one of the most important parts of the medical school application. The course is designed to work around your studies. Our tutors know the importance of your grades, and- as part of the programme- will work with you to ensure you are prioritising and thriving in your studies to achieve the grades you need to get into medicine.
it's not free. To join the programme you first need to complete the application process. Once that's done we'll discuss everything on the call if and when you're successful. I look forward to meeting you and hopefully, you'll be able to join our inner circle and have us help you get into medical school 😊
Apply Here
Please submit your details below, a quiz will then display to see if you're ready for the coaching programme. If you pass, you will be able to book a call with me.