How To Get Into UK Medical School For International Applicants
The only course that specifically takes international applicants through the entire medical school journey from start to finish. Enrol NOW and start your journey to a successful career in medicine!
Syllabus & sample lessons
International students are often the ones most in the dark about applying to medical school. Typically, there is about a 6% success rate for international students applying to UK medical school.
You Will Learn All The Important Ins And Outs About Applying Such As:
Choosing the best UK medical school for international students
Learning how to use the medical degree to work as a doctor back in your home country
What international grades count to apply to UK medical school
How to get the right VISA to study medicine in the UK
Getting funding for UK medical school as an international student
Getting the correct work experience when applying from abroad
How to get NHS work experience when living in a different country
How to write an international applicant personal statement for UK medicine, and present a convincing reason for why you want to come and study medicine in the UK
Scoring highly in the aptitude test, even if English isn't your first language
How to succeed at the international applicant medical school interviews
Learning how to thrive at a UK medical school
How to adapt to the UK's culture and lifestyle
Being the best doctor you can be
As well as many other important strategies needed to successfully get into a top UK medical school.
THIS IS THE ONLY ONLINE COURSE IN THE WORLD THAT SPECIFICALLY TEACHES INTERNATIONAL STUDENTS HOW TO GET INTO UK MEDICAL SCHOOL.
The Course Is An ALL-IN-ONE Complete Guide To The Most Effective Strategy To Get You Into Your Top Choice UK Medical School: A Clear & Simple Course That Tells You EVERYTHING You Need To Know To Succeed.
An ALL-In-ONE Programme specifically for international students, that gives you everything you need to get a place at your first choice medical school. You'll get access to the entire course, which includes:
All 5 modules of content
Information & Advice targeted specifically at international students
BONUS module with additional content
Downloadable/printable PDFs to support course study
Choosing the perfect medical school for you with our personalised med school selection software
Module 2 – Preparing Your Application
International Requirements - Click Here To Preview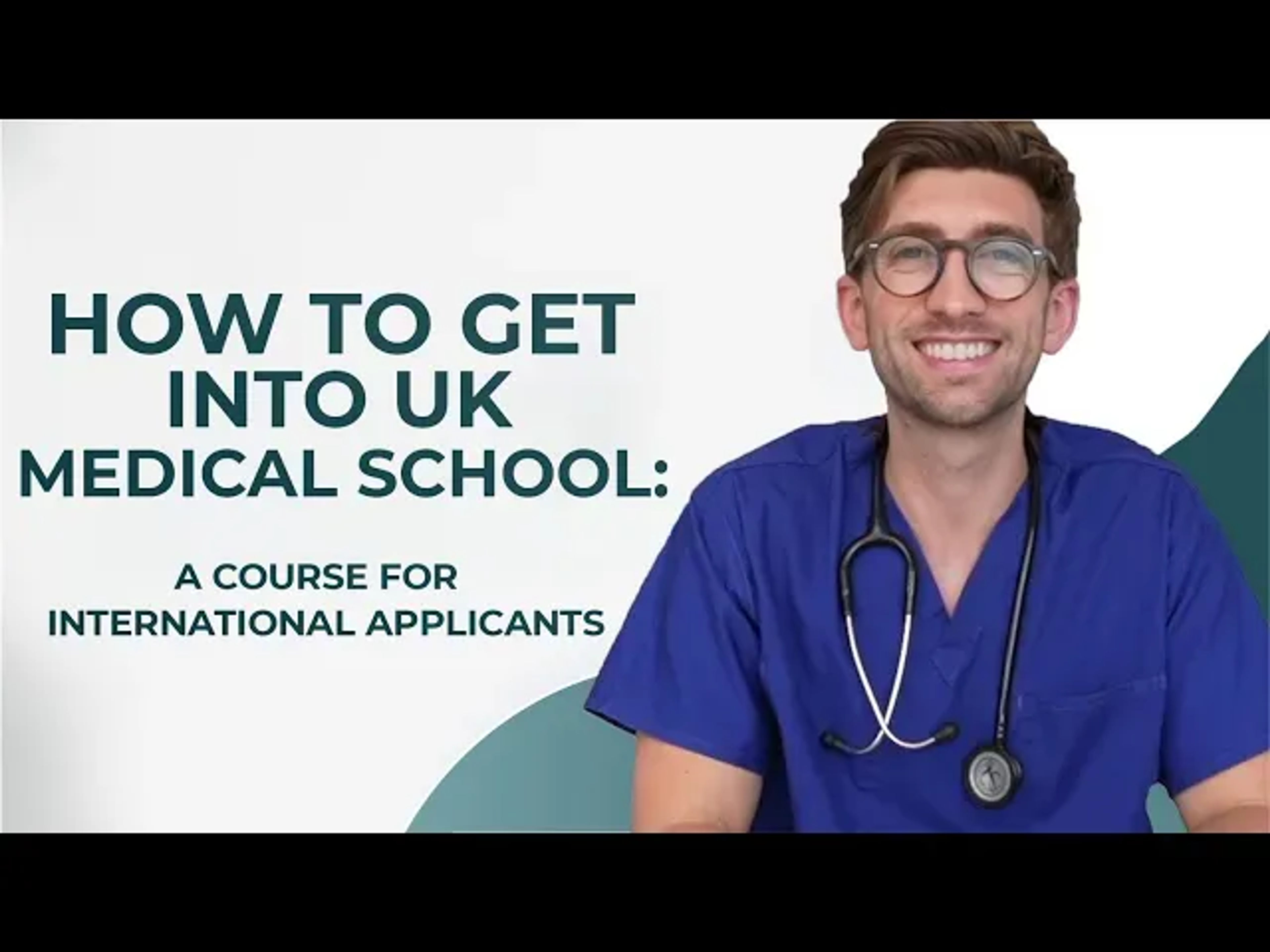 Personal Attributes & Commitment To Medicine
Picking The Right Medical School For You
Financial Aspects Of Medical School
How To Get Work Experience As An International Student
Module 1 – Medicine As A Career
Welcome International Students
Why Am I The Right Person To Guide You Through?
Applying As An International Student
So You Want To Be A Doctor
Why Medicine In The UK? - Click Here To Preview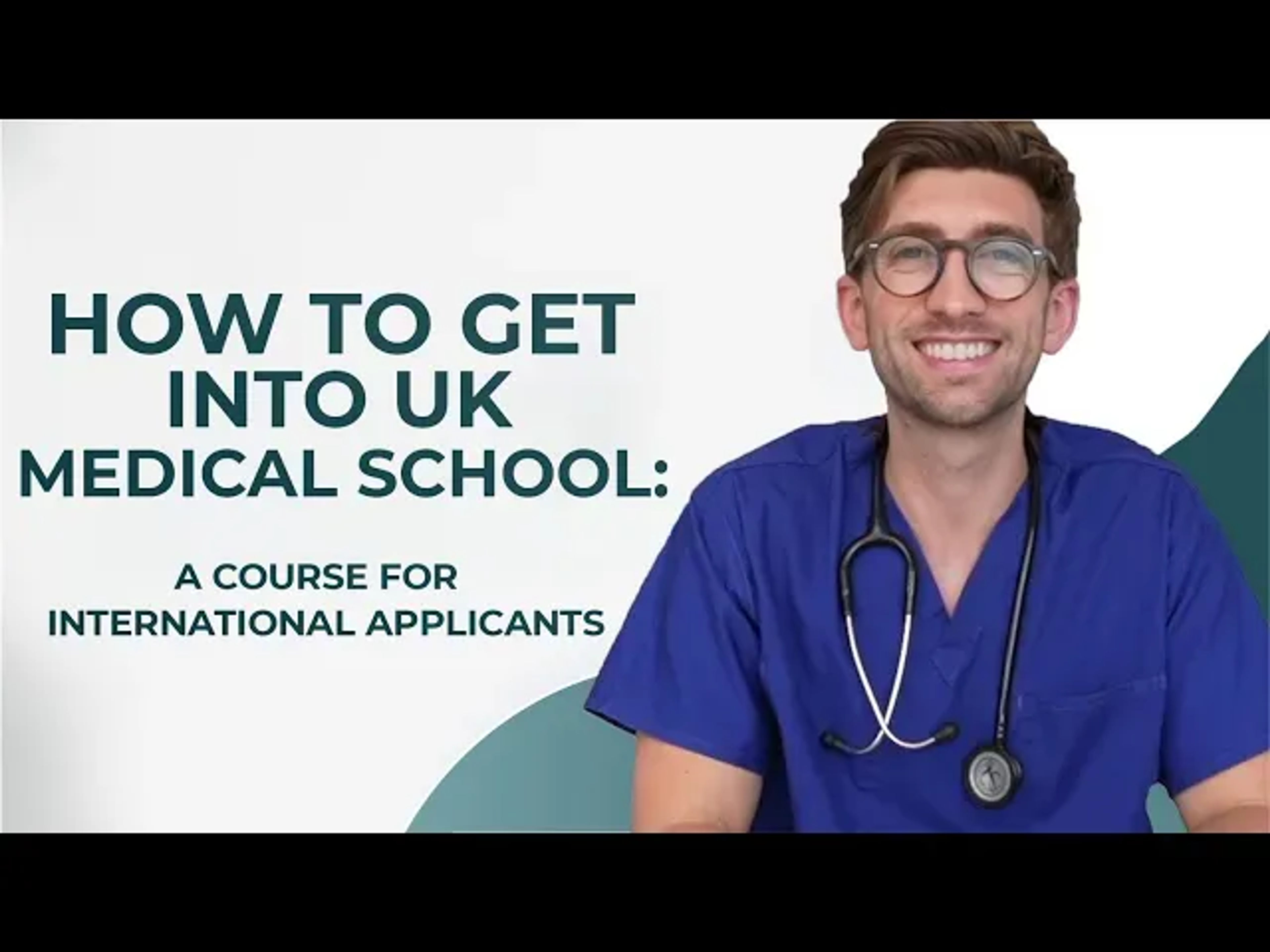 Module 3 – Successfully Securing An Interview
Writing An Outstanding Personal Statement
Getting An Outstanding Reference
Application Submitted. Now What?
Acing The Aptitude Tests: UKAT & BMAT
Module 4 – Successfully Securing An Offer…And Realising IT!(Grades)
Interview Success - General Tips
What Else To Expect At Interview
Interviewing From Outside Of The UK
Accepting Your Conditional Offer
What To Do If You Don't Get An Offer
Module 5 – Medical School & Beyond
Establishing A Base - Accommodation & Amenities
The Course - Effective Study