RETURN TO BLOG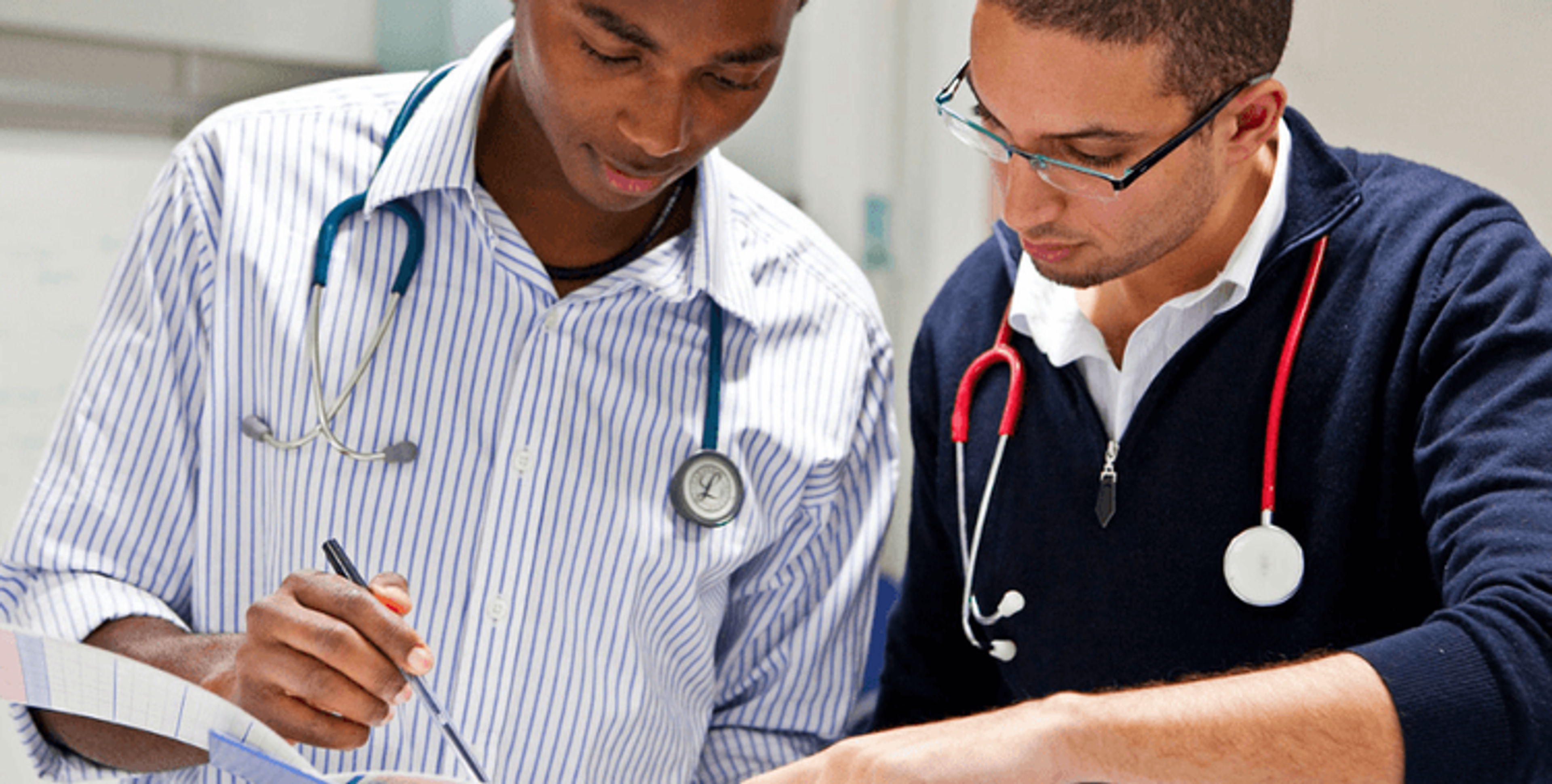 GRADUATE ENTRY MEDICINE: TIPS FROM A TUTOR
Graduate Entry Medicine (GEM) is often seen as an overwhelming and challenging prospect, the super competitive elder brother to undergraduate medicine, a true challenge in terms of application. There are statistics to back up this mindset and if anyone went purely off the numbers, they might never apply in the first place. Despite the negativity and mystique that surrounds GEM and its applications, there are several high yield tips you can apply to your own mindset and skillset that will help you stand out from the crowd when it comes to both aptitude and interview.
The Scary Numbers
In 2018 the number of medical school places in the UK was expanded, and there are now around 9000 medical school places available, with 845 of those being for GEM1, making them about 10% of the places available. Not only is this quite a small proportion of total places, but around 10,000 people apply to these places every year, this evens out to about 11 applicants per place. This is an average as more universities in a certain location or with certain funding will receive more applicants per place than others.
If you're thinking "how can I ever get a place if I'm competing with 10,000 people" then you're not alone, that's exactly how I felt when I applied and if someone had shown me the stats above, I wouldn't have bet on myself! With that being said, I'm now in my final year of GEM and will be a qualified doctor by this time next year. I've written down some top tips that I either applied during my own application or wish I had known when I was doing it!
Mindset & Commitment
Mindset and commitment are a big part of medicine, and it's one of the fundamental personality 'soft skills' that is tested not only at interview but as part of the entire application process. If you are unsure or lack true insight into a career in medicine then it will be difficult for you to convince an interview panel or put up with the amount of work you need to do for a successful application.
Answer your 'why medicine' question early in your application journey, let it be a personal and true answer to the question, and use it to drive you through this process
Demonstrate commitment by continually seeking opportunities to learn and grow your application, don't do the minimum week of shadowing and 'tick the box'
Create a detailed timeline of the GEM application cycle, highlight key dates and make sure you are ahead of time for preparation
Aptitude Tests
Ever wonder why they make you sit exams that you can't finish in the time, and are too hard to get everything right? It's part of the test! UKCAT scores need to be high, GAMSAT scores need to be high and BMAT needs to be off the charts. These tests in themselves are scary and overwhelming and they are used to 'gatekeep' so that universities don't have to sift through hundreds of thousands of applications. Preparation for them and a true awareness of how and what you need to revise is essential, I would be wary of leaving it until a month in advance (especially with the GAMSAT). Our 'How to Prepare for GAMSAT' post has some useful tips, as do our intensive teaching programs. The aptitude tests may take a few attempts, being aware of how long they are valid for and what scores you should be aiming for is also essential (UKCAT and BMAT valid for 1 year, GAMSAT for 2 years)
Decide on which aptitude tests you need to take early on, by matching them with GEM university requirements – not every students needs to take every test, play to your strengths!
Make use of recommended resources. By 'recommended' I mean by the exam setters themselves or make use of resources they have produced 2,3,4
Practice practice practice – aptitude tests are unlike content exams; memorisation can only get you so far. You have to practice the techniques for the specific tests you will be taking, timed question mocks are a great way to do this
Along with the ACER papers, Future Doc's Elite Programme has an 8-week GAMSAT course which supports students and covers each section in detail. There is also a 1-1 GAMSAT training programme which supports all other elements of the med application process.
Work Experience & Shadowing
The thing that sets most graduate applicants apart from undergraduate is their experience. While clinical work experience is really important (paid is better than unpaid but anything is better than nothing), it's vital to remember that just because you worked in another field, or your degree is in another area you still have very valuable and transferable skills for GEM. It's important to present yourself as a successful individual in your own right, not just someone who has been marking time until they got into medical school. Seeking work experience is really difficult due to COVID, there are some online opportunities available but try to contact as many hospitals and GPs as possible to secure something in-person. Applying for a bank, part time or full-time role in the NHS is also an option you could consider.
Remember that work experience doesn't always have to be clinical, 6 months in a busy call-centre has many transferrable skills to communicating with difficult patients
Paid is better than unpaid, in person is better than online, but anything is better than nothing!
Write a diary of things that happen during your work experience or shadowing so that when you are writing your personal statement of preparing for interview, you can pick key moments to reflect on
Interview
The GEM interview is tough, COVID has had a big impact on how universities are interviewing candidates so it's vital you know where and how you are going to be interviewed. The main thing to do to generate a successful interview is prepare by creating an information bank relating to key topics around the NHS, healthcare and a career as a doctor, as well as preparing answers to specific soft skill questions like 'A time when you've demonstrated teamwork, resilience, humility…' etc. Interview question practice is also key, make sure that you create a timed and slightly stressful environment to really mimic what you'll experience in the real thing. Our GEM-specific Mock Interviews are a great way to do this and receive honest feedback!
Create an information bank of topics around the NHS, healthcare, doctors' responsibilities, medical ethics so that you have something to fall back on in an interview question geared towards this
Practice questions under timed and stressful conditions to really mimic the interview scenario, you can run mocks with family and friends
Record yourself (I know, it's painful to watch back) and be really honest in terms of feedback – am I fidgeting too much, I use too many filler words, maybe I just didn't answer that question well and need to practice structuring answers
Re-Application
Not everyone is successful in their application to GEM. There are people in my year who applied first time and got in, and those who have been applying for 10 years. Being rejected or asked to re-interview next year is in no way an indication that you can't or won't receive a place in the future. Most people who want to pursue medicine are perfectionists, and they're used to doing things well first time. Take a rejection as an opportunity for feedback, so you can create an even stronger application next year. By asking universities for feedback on your application you can really pinpoint areas to work on for next cycle. There are also some students who have very specific circumstances due to grades, test results, funding or nationality – we run group tactical application sessions and also 1:1 drop-in clinics every cycle to help these students get the best chance of securing a place that fits them.
1 https://www.themedicportal.com/application-guide/graduate-entry-medicine/
2 GAMSAT https://gamsat.acer.org/prepare/preparation-materials
3 UKCAT https://www.ucat.ac.uk/prepare/practice-tests/
4 BMAT https://www.admissionstesting.org/for-test-takers/bmat/preparing-for-bmat/
Written by Charlie Bailie