RETURN TO BLOG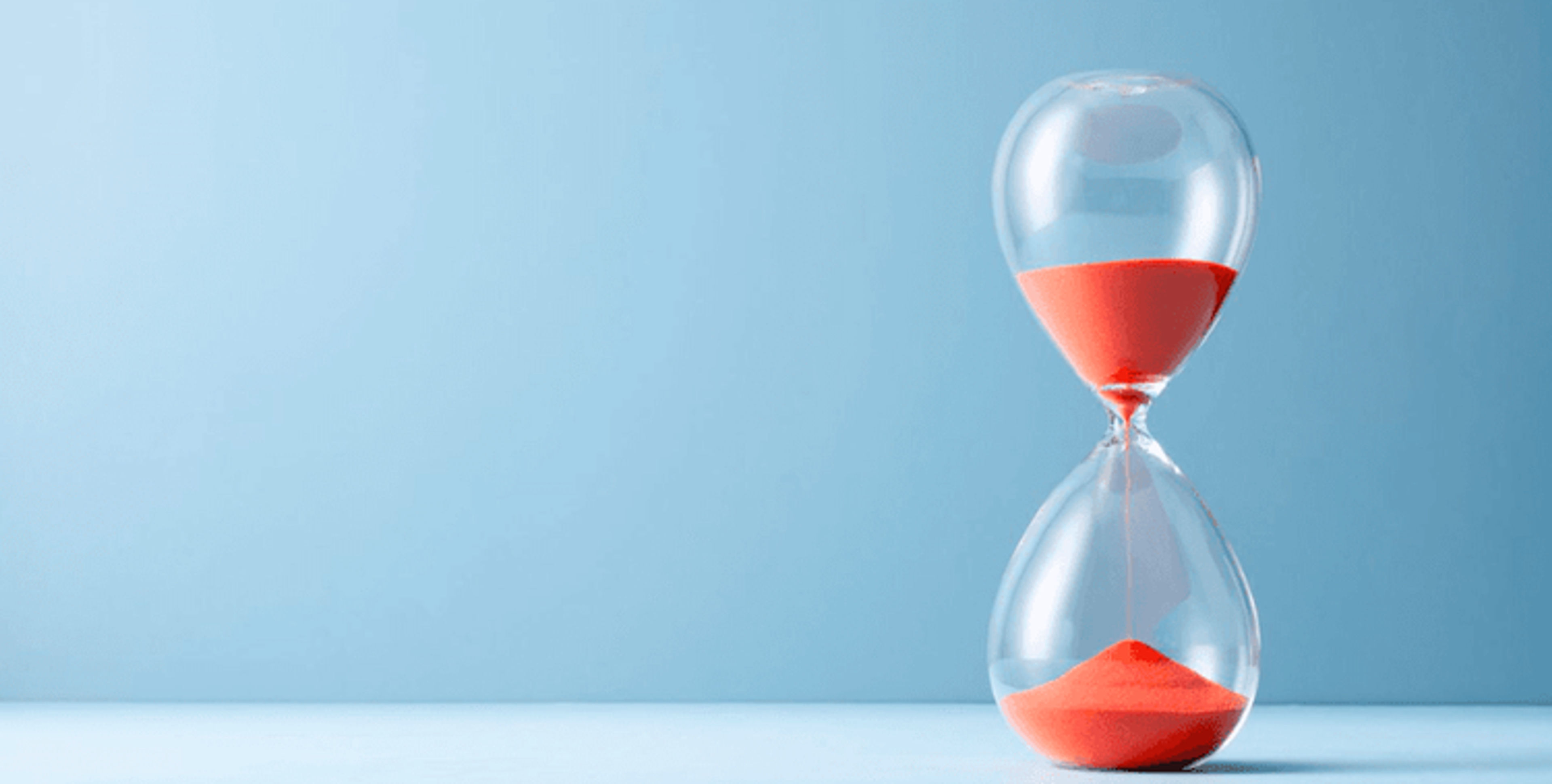 Medicine Application Timeline
You've made the decision to apply to medical school, now it's time to figure out exactly what that entails. It is really important to be prepared for the amount of work a medical school application takes – it won't occupy your entire life, but it will require some serious time and effort, and shouldn't be left for the last minute.
Each application is done for a cycle – for example, if you are applying to start medical school in September of 2024, then you're applying in the 2023-2024 cycle. The cycle includes the period of writing your medical school entry exam, preparing your application, submitting your application, awaiting your interview invites, the interviews, and accepting your position. There are quite a few things you need to do during the cycle to increase your chances of receiving an offer. To make sure you're on top of the application, here's a timeline with some advice on what to do and where you should be at each stage.
Generally speaking, graduate and undergraduate applicants should follow the same timeline – the difference in the application process is the entrance exam: GAMSAT can only be written by graduates, while UCAT and BMAT can be written by both undergraduate and graduate applicants. It's a good idea to search beforehand for the cut-off scores for your universities of interest, so you know what to aim for during your practice and mock exams.
All applicants should be looking for work/volunteer experience in the health and social care field, and make sure to take note of what's happening while at your experiences: the roles of people around you, the interactions between health care professionals and patients, and what your role entails. Some examples of health and social care experiences can be volunteer greeter, retirement home volunteer, hospital gift shop worker – essentially anything that has you involved in the healthcare sector, or working with vulnerable populations.
January
It's most ideal that by January of your application cycle year, you make a firm decision that you will apply to medical school after having already discussed with parents (if necessary). This will allow you to plan your year ahead more strategically and effectively. You should decide which medical school entry exam(s) you want to write, which take place throughout the year. Make a list of medical schools of interest to you, and look into what they want from their applicants – i.e. volunteer hours, work experience in specific fields, certain grades or degrees, specific aptitude tests and entry exams, etc.
It would also be beneficial to start looking for health and social care related work experience at this point, and applying as the application process can take some time.
Graduates
The first GAMSAT seating is in March, so if you choose to write that then you should register as soon as you can, and start studying by mid-January.
February
It's important to seriously look for work experience at this point. You want to ideally finish your application process for these work experiences and get started as soon as possible, so that you have a decent amount of time in your role that you can refer back to in your personal statement and interviews.
Graduates
If you've decided to write your GAMSAT exam, then February should be focussed on studying for the GAMSAT.
March
The entire month can and should be spent trying to gain relevant experience.
Graduates
This will be the first GAMSAT seating – make sure you're ready for your GAMSAT to the best of your ability at this point. If you are writing the GAMSAT, then after your seating you should focus your time on gaining relevant experience.
April
At this point, you should have decided on a rudimentary list of medical schools of interest to you.
Undergraduates (+graduates)
The UCAT is the most required aptitude test in the country for medical schools, and it's fairly likely a school you've picked will require it. If that's the case, then April is a good time to start UCAT preparation – the exam is unlike most others, and requires a serious amount of practice before the exam date, which can be July, August, or September. Check out FutureDoc's Ace the UCAT course to help prepare you for the exam. It's also crucial that at this point you are actively in a role getting valuable experience in the field.
May
You should be well into getting your experience consistently, trying to gain a range of experiences relevant to medicine. It would be good to make first contact with the person you want to use as your reference for medical school and prepare them for your request – this can be done by emailing the person and having a quick catch up, letting them know what you've been doing recently, and that you intend to apply to medical soon.
Undergraduates(+graduates)
You should be into your UCAT studying by this point, and identifying weak points to focus on and improve with plenty of time before your exam date.
June
You should make proper contact with the person you want to use as a reference, and explain to them what you want out of the reference letter and when it will be due. Personal statements take some time to write and perfect, so June is a good time to put down all the ideas you have to use in your personal statement in point form, to be able to refer to when you start to formally write it. You should register for your UCAT as soon as registration opens to secure a date that works best for you. FutureDoc has a personal statement course to help you write the strongest personal statement you can to get you an interview.
Undergraduates
At this point, you should be well into studying for your UCAT if you've decided to write it. The BMAT seating takes place in the autumn, so it would be good to decide if you're going to write it to allow you to properly plan time.
Graduates
The GAMSAT second seating takes place in the autumn, so it would be good to decide if you're going to write it to allow you to properly plan time.
July
Start a first draft of your personal statement, aiming to write down everything you can (and shortening later on). Explain to your referee what you would like out of your reference letter.
Undergraduates
Carry on intensive UCAT preparation until your booked exam date.
Graduates
If you've decided to write your GAMSAT in September, then you should start studying for the exam, giving yourself approximately 2 months to prepare.
August
Your personal statement should look close to the final draft, with only minor changes needed. Your referee should have a copy of your reference letter completed, or at least be prepared to write one as soon as possible. In your spare time, you should create a UCAS profile and begin filling in all the information they require – you may need to get ahold of your school transcripts and university transcript, and fill in all your past grades, as well as your general demographics, personal information and reference information.
Undergraduates
You're likely to have written your UCAT by the end of August, and have your score handy. This will help you narrow down the universities you'll apply to, based on if you have their stated requirements. If you are writing the BMAT you should be well into preparing.
Graduates
You should be finalising your GAMSAT studying and focussing on practice exams.
September
Your full personal statement should be completed, corrected, and essentially ready for submission. Your reference letter should also be completed by your referee. Your UCAS profile should be completely formed: all of your personal information, followed by your education history, work history, reference, and personal statement.
Undergraduates
If you are writing the BMAT in October, then you should be well into your preparation for the exam.
Graduates
You should be very focussed on your GAMSAT studying if you've chosen to write the exam, making sure to have completed multiple full length timed practice exams before your exam date.
October
October 15th: Application deadline – At this point, your full application should be ready to send off. It's best to aim to have this done at least 10 days earlier than the submission deadline, just in case there are any delays or unexpected changes at the last minute. You should have your personal statement ready, your entire UCAS demographic and education history filled in, your reference information filled in, and payment ready. You can take a short break once your application is fully sent in to rest up before you should start interview preparation.
Undergraduates
If you have decided to write your BMAT, you should be focussed on full length mock exams leading up to your exam date.
November
You've worked hard to prepare everything you need for the highest chances at a successful application. You may have received a few confirmations from medical schools letting you know they have received your application (don't panic if you haven't – not all universities send these confirmations). You should now start your basic interview preparation, creating some model answers for the most common interview questions.
December-April
You'll begin to hear back from universities regarding interviews in early winter, but can hear back any time through winter and even early spring. You may hear back with very short notice, so it's best to start preparing early and run frequent mock interviews so you're ready when you get that fateful interview invite email! FutureDoc has an interview course to help you with all your interviews, whether panel or MMI.
May
This is the end of your medical application journey. You will have to submit your final decision for which offers to accept in early May, then spend the summer preparing for starting your first year of medical school!
If you want help getting into your dream university then also be sure to check out our Elite Coaching Programme. As part of this programme, you will get in-depth help with the entire application process from whatever stage you join at till you get into the medical school of your choice. This is done through 1-on-1 mentoring, and the founder of the course, Dr Ashley Hilton is always available for any questions. You can find out more about the Elite Programme here.
Written by Hiba Al-Bahrani