RETURN TO BLOG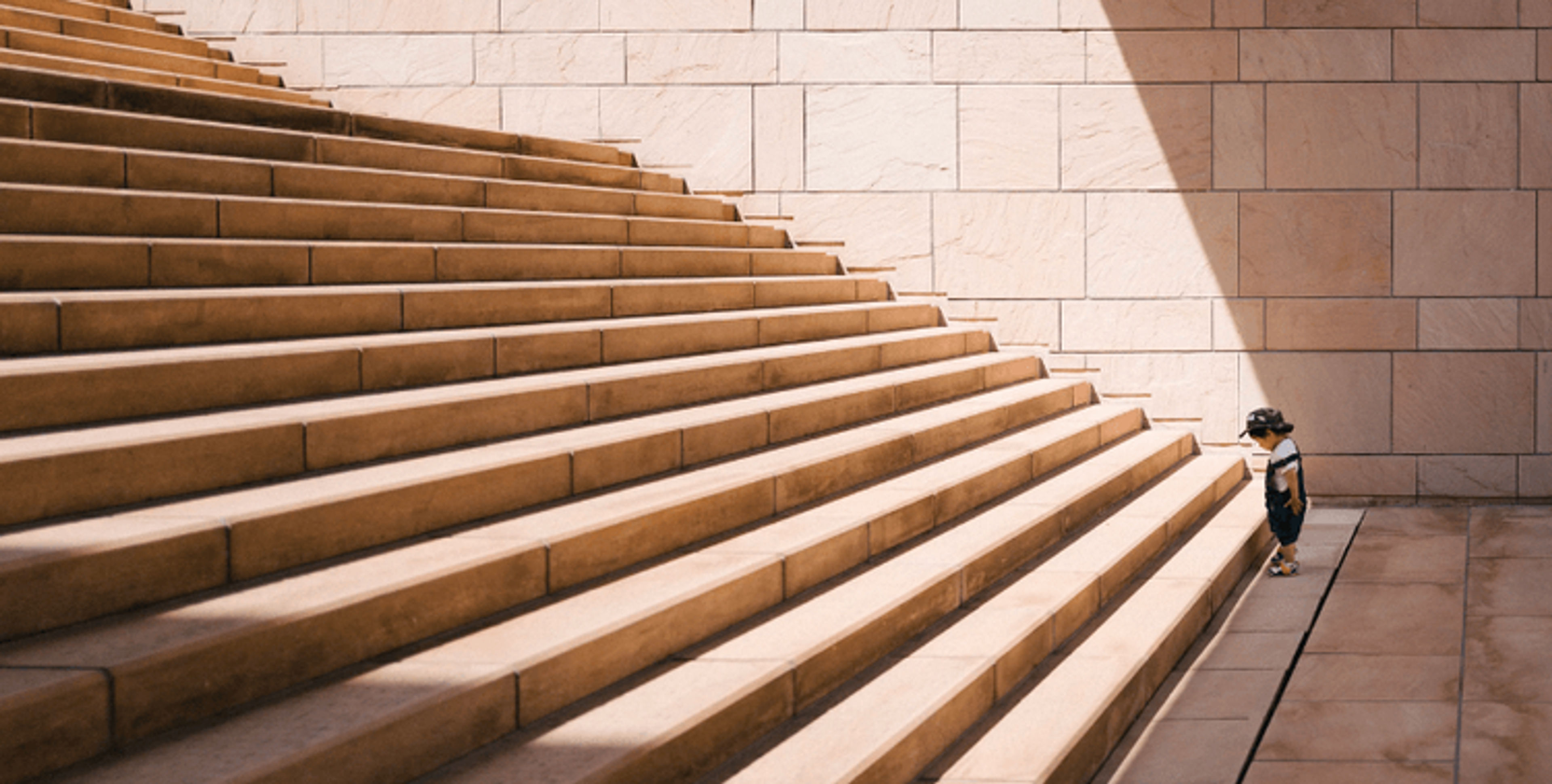 How to Prepare for the GAMSAT – A Step by Step Guide
The GAMSAT is, without doubt, one of the scariest and most overwhelming of the medical school entrance exams. Reserved for universities which accept graduates only, it demands a high level of humanities, essay writing and science knowledge. Despite the negative associations most people have with the GAMSAT, and how intense it might seem, it is manageable if preparation is undertaken in the correct way. Here at FutureDoc we believe in supporting students to attain their goals, and with that in mind we'll be outlining how best to prepare for the GAMSAT. As well as the information included in this blog post, the FutureDoc Elite Programme offers 1-1 teaching and support for both GAMSAT and medical applications in general to help maximise your chances of your first choice university.
What is the GAMSAT about?
The name GAMSAT stands for Graduate Medical School Admission Test, which is pretty much what it says on the tin. It is set by ACER, the Australian Council for Educational Research and was originally used only by Australian graduate medical schools. Now it is used across Europe and the UK. In the UK it is mostly used by graduate schools who don't require a science undergraduate degree to vet applicants to ensure they have the scientific capabilities to keep up with the fast-paced graduate course, whilst not penalising them for having a humanities degree. A full breakdown of where you can apply without a science degree is in our 'Medicine with a humanities degree' blog post.
The 2022 universities taking GAMSAT are Cardiff, Exeter, Keele, Liverpool, Nottingham, Plymouth Med and Dentistry, St Andrew's ScotGEM, St George's, Sunderland, Swansea, Ulster and Worcester.
One of the cardinal errors most first-time GAMSAT takers make is that they believe this exam is content based i.e., that if you memorise lots of chemistry, biology, and physics you will get a lot of questions right. This is essentially incorrect, ACER have written a more psychometric, cognitive test that encourages problem-solving as opposed to pure science. It's important to remember this during your preparation.
When is it? How much does it cost?
The GAMSAT takes place twice a year, once in March and once in September. It is held in specific locations across the UK, and the location varies on sitting so make sure your required location is hosting the exam at the time you want to sit it! Early registration for each sitting begins 6 months in advance, you can register late up to a month in advance, but this incurs a late registration fee of £60. The exam itself costs £268.
In a perfect world, sitting the GAMSAT in March over September is probably slightly better. This is due to the combined effects of the UCAS application cycle, and other entrance exams you might want to take. By sitting in March, GAMSAT can be your main focus as there isn't a lot else going in during the application cycle. Sitting in September means you must offset GAMSAT prep with writing your personal statement, making your university choices and perhaps sitting the UKCAT as well. A good Plan B scenario would be to sit GAMSAT in March, UKCAT in July and perhaps GAMSAT or UKCAT again in September to maximise your chances of getting at least one very high admission test score.
What is the layout? How is it scored?
The exam is divided into 3 sections:
Section 1 – MCQ format with 62 questions in total. This section is titled 'reasoning in humanities' and you will be expected to read information from various sources and answer questions based around it
Section 2 – essay format with 2 questions in total. This section is titled 'written communication' and asks candidates to write two short essays in response to comments on two themes
Section 3 – MCQ based with 75 questions in total. This section is titled 'reasoning in biological and physical sciences' and requires candidates to read sources based in chemistry, biology and maths and answer questions combining the sources with their own knowledge
The scoring of the GAMSAT is something that has puzzled everyone for decades. Please remember the score is not a percentage mark, or out of the total number of questions. Each section is scored separately, and an overall score given which combines all three (doubling the S3 score) and dividing by 4.
The scores for each section are scaled within the cohort that has sat the exam, and within the previous two cohorts (which is why the mark lasts for 2 years before you need to resit). This scaling considers how difficult students found the paper, so students in say March 2019 don't have higher scores than students in September 2019 just because it was an 'easier' paper. Although universities often list a 'genuine' cut off of 50, remember that there is also a hidden 'competitive' cut off. Just because you score 50 doesn't guarantee an interview, as there may be enough students who have above 57 to fill all the interview slots. Like any exam, the higher the better!
Scores are released within 2 months of the sit date, so for March it will be May, and for September it will be November.
How much time will it take?
Everyone is different, and there is no cure all answer to this question. Many people use well over 6 months to prepare for the GAMSAT, but if they're studying two hours a week in a low yield way then they aren't guaranteed a high score.
If you are a humanities student, start with S1 and S2 preparation to create a baseline for yourself, as this is likely where your skills are, before moving on to S3 preparation. The opposite is true for science students, beginning with S3 before moving on to focus on S1 and S2. With concerted effort (8 hours or more a week) 3 months should be sufficient to prepare to give the exam your best shot.
What resources should I use?
There are many resources available to support students in sitting the GAMSAT. The most invaluable of these is the ACER practice papers. Coming in at around £30 a pop, these are an expensive purchase but worth their weight in gold for the information and practice they will give you on the actual types of questions you will be asked in the GAMSAT.
Along with the ACER papers, Future Doc's Elite Programme has an 8-week GAMSAT course which supports students and covers each section in detail. There is also a 1-1 GAMSAT training programme which supports all other elements of the med application process.
Aside from that, make use of A-level science textbooks, YouTube videos on science topics, and humanities reading to support your preparation.
How best to prepare for each section?
Each section is different and therefore needs to be tackled in a slightly different way. The soundest advice for each section is to try one of the ACER past papers (such as Blue or Orange) FIRST to see what kind of questions there are. Your score for this first run through isn't relevant, but it will show you the type of knowledge you need to acquire and will help tailor your revision.
Section 1
Begin with an ACER practice paper to 'get your eye in'
Make note of any words or phrases you are unfamiliar with and create a vocabulary list you will add to throughout the process
Practice untimed until up to 70-75%
Make sure to check all answers right or wrong to practice reasoning out why certain answers are correct or incorrect
Timed question practice may result in a score drop, but keep working on answering questions quickly and efficiently
Section 2
Begin with an ACER practice paper
Do some background reading around humanities subjects like politics, history, sociology, art etc. it doesn't have to be detailed, anything that can add weight or examples to your essays is fine
Practice planning your answers quickly and thoroughly
Create a small bank of quotes you can use across multiple essays
Never spend more than 1 hour completing an essay
Gradually dial down the time until you give yourself 30 minutes per essay
Section 3
Begin with an ACER practice paper
Make note of the topics you come across
Make sure to have to good grounding in the very basics of biology, chemistry, or physics – there's no point opening a textbook to acids and bases if you don't know what a mole or atom is
Work through topics, trying to UNDERSTAND the content as opposed to just memorising it
Create a bank of equations that will be useful for each section
Don't forget maths!
Again, try untimed questions before dialling the time restraint up
Will I need to resit?
It's important to remember that sometimes the best laid plans can still go awry – if you're finishing your degree, working full time or trying to manage a family it can be difficult to also prepare for a very challenging exam. Whilst sitting it and not getting the required score can seem like a 'failure' it can also be taken as a learning opportunity to tailor your plan and strategy to go for it again and really smash it. It's fairly common to resit the GAMSAT and most people do better in their second sitting. UCAS will also only take the highest score of the previous two years, so you don't need to worry about them only taking the most recent score if it isn't as good as the first one!
In conclusion, whilst the GAMSAT is a big undertaking it's also a great journey to go on to really push yourself. It encourages you to focus on that real motivation for medicine you have and requires you to undertake independent study within a tight time constraint. Developing this set of skills to drive yourself on is essential and puts you in a strong position to study medicine. Try to see the GAMSAT as an opportunity, instead of a problem!
Written By Catherine Bailie