RETURN TO BLOG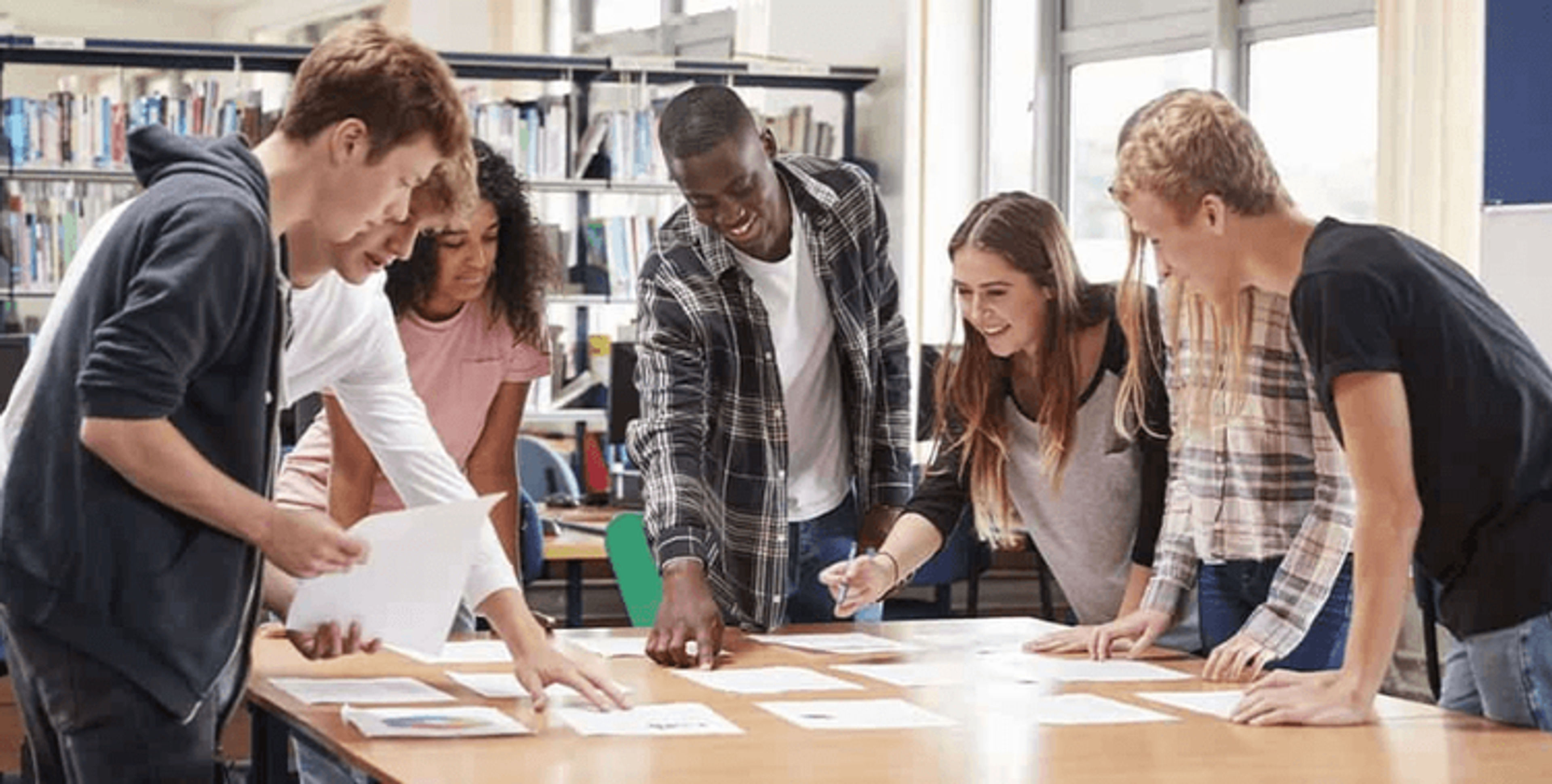 What Medical School Teaching Style Suits Me Best?
What medical school teaching style suits me best?
Read on to find out…
There are a wide variety of medical schools and they all vary in their teaching style. The core subjects of study are anatomy, physiology, communication skills and clinical skills. Each university teaches in different ways. Some of the familiar types you may have come across are traditional, integrated, lecture-based, case-based, problem-based and enquiry based teaching. Below there is a breakdown of what each of the teaching styles involves, which medical schools implement that teaching style and what the benefits and downsides are.
Traditional forms of teaching consist of having a few years of learning about scientific principles and theory first and then moving onto clinical training after.
Benefits: If you prefer to learn concepts first or are really interested in scientific concepts/research then this is for you!
Downsides: If you enjoy more practical teaching then other forms of teaching may suit you better!
Universities with this style:
Integrated learning is used in most medical schools and is recommended by the GMC! It teaches using a systems-based approach so linking the different aspects of the system like physiology, anatomy, pharmacology, biochemistry, pathology and clinical skills. Different methods of teaching are used from lectures, small teaching groups, individual learning and placements. This type of teaching can also involve elects of PBL too. This allows you to get the best of the different types of teaching
Benefits: If you like to learn using different techniques then this will suit you. Also if you like to learn concepts within the bigger picture this can help to link all the different aspects of medicine.
Downsides: If you feel that learning too many different aspects in one go can be confusing, then other forms of teaching which are more focused may suit you better.
Each university will place a different emphasis on the elements of integrated teaching. For example, some universities will use the PBL/CBL/EBL style of teaching more than lectures and some universities will only use PBL/CBL/EBL sometimes along with other forms of teaching. Check with the individual universities for the specific emphasis' of teaching styles.
Universities with this style: (The most popular style!)
Aberdeen
Anglia Ruskin
Aston
Birmingham
Brighton and Sussex
Bristol
Buckingham
Cardiff
Dundee
Edinburgh
Exeter
Glasgow
Imperial
Keele
Kent and Medway Medical School
King's College London
Leeds
Leicester
Lincoln
Liverpool
Newcastle
Norwich
Nottingham
Queen's Belfast
Sheffield
Southampton
St. Andrews
St. George's University of London
Swansea University Medical School
UCL
University of Central Lancashire
Warwick
Lecture Based Learning involves learning through lectures by experienced lecturers. These are great as you can learn from different lecturers with so much experience and knowledge.
Benefits: If you prefer to be taught with more structure and to be taught the content rather than research the content, then this form of teaching would suit you better. Also if you prefer working individually then this would be more suitable
Downsides: If you feel that learning from lectures can be overwhelming and not engaging/interactive enough then other forms of teaching like PBL, CBL and EBL may suit you better.
Problem-based learning (PBL) involves using a patient-oriented approach.
You are given a case study or problem and you will work in groups to form learning objectives from the information given to you in the case. You will then research the learning objectives through resources and lectures provided by the medical school as well as learning from textbooks. You have the opportunity to learn from many different sources. After the research, you will get together with your group to discuss your findings with an experienced tutor. The tutor is not as hands-on as with EBL and CBL but they do provide guidance with your learning.
Benefits: If you enjoy an interactive learning and enjoy working with other people then this is the style of teaching for you! It definitely makes teaching sessions more enjoyable when working with others!
Downsides: If you feel you do not enjoy independent research as much then other forms of learning may suit you better. (During the week, a lot of independent study is required to complete PBL tasks)
Universities with this style:
Manchester
Liverpool
Queen Mary/Barts and London
Sheffield
Glasgow
Peninsula
Keele
Hull York
East Anglia
Lancaster
Plymouth
Sunderland
Enquiry based learning (EBL) is very similar to PBL but the difference is that it starts by posing questions or problems and working to find a solution to those problems. You then research the questions/problems and then discuss them with your group to consolidate your knowledge. It is different to PBL in that PBL requires you to form the questions instead of being provided with them.
Benefits: This is good for those who prefer to take charge in how they learn.
Downsides: If you prefer being taught concepts directly over independent research other forms of teaching may suit you better.
Universities with this style:
- Birmingham
Case-Based Learning (CBL) is again similar to PBL but the difference is that it focus' on specific patient cases to identify learning objectives. This really helps apply knowledge to real-life situations. This can be useful in consolidating knowledge and applying your knowledge. This form of teaching differs from PBL as the tutor plays a stronger role in the sessions.
Benefits: The patient-centred approach to this teaching reflects how medicine is practised. This is good if you prefer being able to apply and consolidate knowledge within the bigger picture.
Downsides: If you prefer teaching that is more direct and do not enjoy research as much.
Universities with this style:
Cardiff
Liverpool
Glasgow
PBL, EBL and CBL are really good for boosting teamwork skills as well as learning from others, improving communication skills and good for promoting independent learning. These forms of teaching are great if you prefer to take charge of how you learn.
Anatomy is also taught using different methods at university. Some universities offer dissection based teaching which involves having the opportunity the dissect a cadaver (dead human used for anatomical research) which allows you to really understand the anatomy. This is insightful for those who may have an interest in surgery as you are able to practice using tools such as a scalpel.
Another way of learning anatomy is by using prosections which is used by many medical schools. This is when you have already dissected models of the body to study. These are great for those who prefer a visual and hands-on form of learning. As the prosections are skilfully prepared you are really able to gain a thorough insight into the anatomy of the human body! It is good to take this into consideration when choosing medical schools!
Early clinical experience and communications sessions are another area of medicine that some medical schools incorporate into their teaching. This involves having placements at GPs and hospitals from your first year at medical school. If you like applying your knowledge practically and feel that it helps to consolidate your knowledge, early clinical experience might be suitable for you. Communication teaching aims to help develop patient skills early on in medical teaching. All medical schools include communication training but universities with early clinical experience incorporate this into their teaching earlier on.
While all the different forms of teaching displayed above have their advantages and disadvantages they are all good methods of learning through medical school. Your teaching preferences need to be considered when choosing medical schools.
What type of teaching suits me?
If you prefer to revise for exams using lots of different techniques and methods- Integrated teaching might suit you best
If you like working with other people and working in teams- PBL, CBL, EBL
If you prefer working more individually- lecture based (although you will have to work in teams regularly!)
Do you prefer visual learning- in terms of anatomy, universities focusing on using dissection and prosection
If you prefer practical teaching- integrated courses and anatomy teaching with focus on dissection and consider choosing universities with early clinical experience
Do you prefer having the information displayed to you- lectures
If you prefer researching information- PBL, CBL , EBL
Medical schools will have a detailed explanation of what teaching to expect on their websites and it is also something to be aware of for interviews (they may ask what you like about it!).
Good Luck!
Additionally, if you would like to join the inner circle, where you can get regular 1-ON-1 guidance to help you get into your first choice medical school, you can apply here. Alternatively, you may want to consider our medical school interview course.
Written By Priyanka Kaushal