RETURN TO BLOG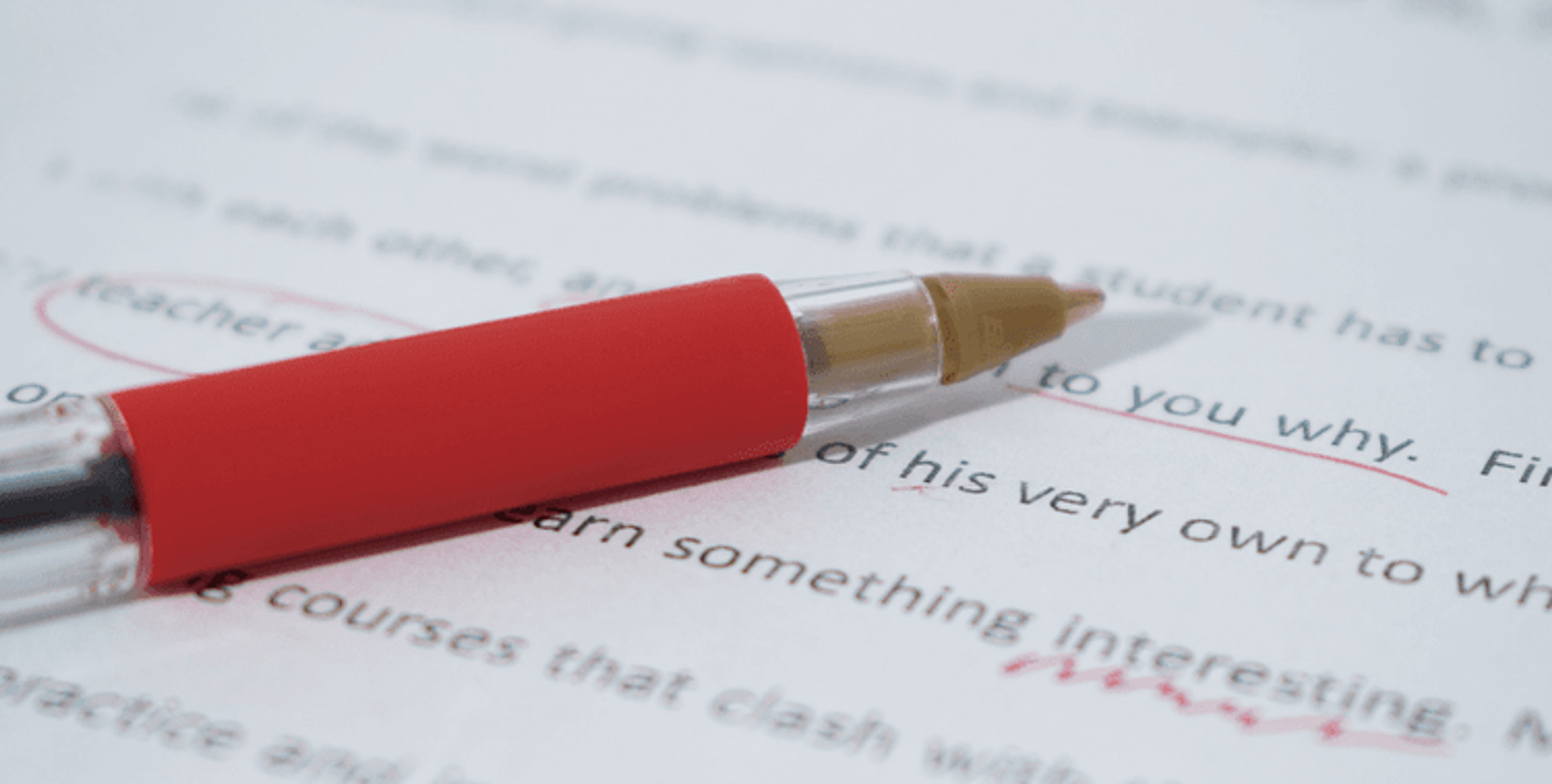 What Should The Personal Statement Contain?
The Medical School Personal Statement
October 15th is the deadline for your medical university application. Hence, whether you have started your personal statement or not, it's important to consider what it should include, how it should be structured, and more.
Today, we will go over
What the personal statement is
What the personal statement should include
How to structure a personal statement
A personal statement checklist
How you can get help on your personal statement
Remember if you want some more help then please visit our medical school personal statement course page.
What is the personal statement?
The personal statement allows you to write about what qualities you have that would make you a good doctor, all of your professional experience and what you learned from it, and your motivation for wanting to study medicine.
The personal statement serves as your initial point of contact with the university to which you have applied. It's the first glimpse of your personality that the universities you've applied to will see, so you want to make it as good as it can be.
The personal statement gets posted on UCAS and is sent to all of the universities that you applied to once you sent your UCAS application off.
It's vital to note that the same personal statement is sent to all four medical schools to which you applied. As a result, it's best not to name any specific institutions in particular.
Universities use the personal statement in a variety of ways, including interview questions, shortlisting for interviews, and more. If you want to see how the universities to whom you applied use the personal statement, look into their interview shortlisting process.
On a side note, don't be concerned if you find yourself rewriting your personal statement 5 or more times. That is completely normal (from what I remember, I redrafted mine 7+ times)!
What should a medical personal statement include?
Qualities necessary to become a doctor:
Many candidates fail to include an important part in their personal statement, so make sure that you: demonstrate through examples that you have the qualities necessary to become a doctor. You should do this while writing about your work experience, volunteering, and hobbies. Do not just list these qualities out.
Some skills necessary to become a doctor are:
Team-work
Communication
Leadership
Compassion
Empathy
Respectful
Caring
And many more!
Only relevant sentences:
Although 4000 characters seem like a lot, trust me, it really isn't. So, when you're writing your personal statement, make sure that every sentence, I'd even go as far as saying every word, adds something to it. You only want to include sentences that tell the admissions tutor something about what you learnt, how you possess the necessary qualities to become a doctor and your appreciation for how difficult medicine is. So, once you're done with your personal statement, go over it and delete any sentences that don't add anything to it.
Include your understanding of how difficult medicine can be:
You want to demonstrate to the admissions tutor that you understand the realities of being a doctor and that medicine is not as glamorous as it's made out to be. You want to demonstrate to them that you understand that medicine is stressful, that you won't be able to help/save everyone, that the profession itself is difficult, and so on. Your appreciation for all of these difficulties demonstrates to the admissions tutor that you understand what you're signing up for.
Make sure that you can elaborate on everything you wrote:
Some medical universities ask you about your personal statement on interview day, so make sure that you actually did everything you said you did, and that everything is fresh in your mind. That includes work experience, volunteering, any medical literature that you read, etc. You may need to review your experiences before the interview to ensure that you can easily answer any questions about them.
How should a personal statement be structured?
The personal statement should include a variety of things. A general overview of how the personal statement should be structured is described here. Keep in mind that this is your base, and you need to build on it in order to make your personal statement stand out.
Let's start off with the first paragraph:
The first paragraph should explain why you want to study medicine to the admissions tutor. Now, this should be personal, and you should avoid broad generalizations such as "I always knew I wanted to study medicine." Making the personal statement personal will catch the attention of the admission tutors since most applicants will say something along the lines of "I want to help people." Instead, describe something that inspired you to study medicine, such as a specific event or experience.
Now, let's proceed to the second paragraph:
The second paragraph is usually about work experience; here you get to show off everything that you learnt from all of the work experience that you've done! However, it's important to note that you shouldn't just list out all of the work experience that you did. Instead, mention a work experience you had and explain what you learnt from it. In other words reflect, reflect, reflect! You really want to show off what you got out of it. Medical universities are crazy about reflecting, because as a doctor and a medical student you'll need to reflect constantly. So, rather than concentrating on what you did, focus on what you gained.
Third paragraph:
This paragraph is quite similar to the second paragraph. Here you'll want to talk about everything that you learnt from all the volunteering you did and include some of your hobbies.
Now, some people combine work experience and volunteering into one big paragraph, but in my opinion, separating the two demonstrates that you know the difference between them and it makes your personal statement more organized. Write about your volunteering experiences in the same way you would about your work experience, so focus on what you gained from them.
When it comes to hobbies, this is something that is frequently omitted/forgotten about by applicants, but they're still quite an important part of your personal statement. They're critical to include because they give the admissions tutor more of an idea about who you are as an individual, but more importantly, they show that you have a way to destress and that you have some other interests apart from medicine. In other words, having hobbies that are not related to medicine show that you are a well-rounded individual! One important tip that I recommend including when talking about hobbies, is to try to demonstrate that you have the same personality traits as a doctor through your hobbies. For example, you can say that you play basketball which makes you a team player and a good communicator, and that's important in medicine because you'll need to communicate well with patients and be a team player with the MDT (multi-disciplinary team) to ensure the best treatment of the patient.
Fourth paragraph:
In this final, concluding paragraph, you should explain to the admissions tutor why you are suitable to become a doctor and that you understand and appreciate how difficult medicine is. Many applicants don't put much emphasis on illustrating their appreciation for how demanding medicine is, and this puts them at a disadvantage, so make sure to include this!
Now, this is a general overview of how the personal statement is structured, so feel free to put a personal spin on it!
For example, my personal statement had the following structure:
First paragraph: Motivation to study medicine
Second paragraph: Work experience
Third paragraph: Volunteering
Fourth paragraph: Academic (the scientific classes/courses I took, my scientific extended essay, etc.)
Fifth paragraph: Relevant medical literature (books that I read that helped me understand more about how demanding the medical profession is, etc)
Sixth paragraph: Why I'm suited to become a doctor, and the personality traits that demonstrate that (I demonstrated this through my hobbies, e.g. the Duke of Edinburgh gold award and how I am a team player, etc)
Seventh Paragraph: Conclusion – My appreciation of how hard and important medicine is, and a strong finishing sentence
Important tip: If you are including any literature in your personal statement, make sure that you actually read the book/article because universities can ask you about it on interview day!
Personal statement checklist
Less than 4000 characters
Double/triple/quadruple-checked for grammar mistakes
Motivation to study medicine
Work experience
Volunteering
Hobbies
Literature/dedication to science
Suitability for being a doctor
Examples of how you possess the qualities required to become a doctor
Appreciation for medicine being hard
Strong finishing sentence
No redundant sentences
Reflection on experiences
No institutions are mentioned
How can you get help with your personal statement?
The best way that you can get help on your personal statement is by applying to FutureDoc's Elite Programme!
We go through the personal statement in-depth with our Elite Programme FutureDoc students with 1-on-1 tutoring when we help them with their medical school applications.
If you would like to find out more about the Elite Programme, you can apply here! We also offer a medical school personal statement course.
If you already did your UCAT and would like to find out where you can apply with your score, make sure to check out our How Do Medical Universities Across The UK Use The UCAT article.
Written by Weronika Nocun